Wire Shelving Pole Connectors - 4 Pack
5.5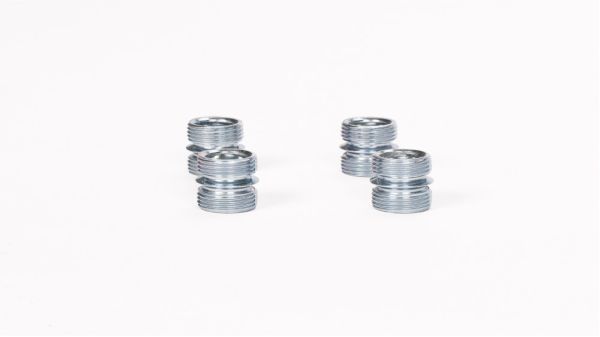 Details
Important Information Regarding Pole Connectors
Pole Connectors and Pole Inserts can be tricky to purchase due to the actual pole thickness of the metal used for the poles.
Our website currently sells 3 different "pole thickness" sizes depending on the pole size you require.
Currently our wire racks are sold with 1" poles that have a pole thickness of 1.0mm, 1.2mm and 1.4mm pole thickness.
Our 3/4" poles have a pole thickness of 1.0mm and 1.2mm
Models that require 1.4mm are:
Model #506612

Model #925395

Any Model number starting with "SW50"
BJ's rack model 34167/C25Z-1 require 3/4" 1.0 mm connector
If you are looking to purchase pole connectors or inserts and you do not know the thickness of your poles then we recommend:
• Call us at 866-375-7994 and if you have your specific model number of your wire rack we may be able to assist you.
• If your timing is not important then purchase the most used size of 1.2mm (source equal to other) and if it does not fit then purchase the 1.4mm size.
• If your timing is important then purchase both sizes and you can return the size that does not fit. (see our Return Policy for specifics)
More Information
More Information

| | |
| --- | --- |
| Free Shipping | Free Shipping |
Reviews